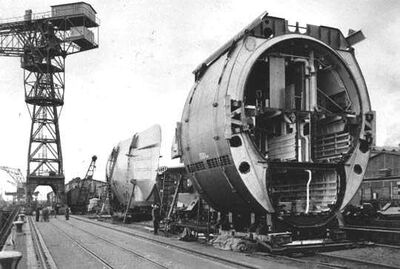 The Leif Erikson is the name of the golden submarine designed and captained by
Hagbard Celine
. It serves as the mobile headquarters of the
Legion of Dynamic Discord
.
The name  of the submarine alludes to a norwegian seafarer; the first european to discover north america.
The colour of the submarine invokes The Beatles film The Yellow Submarine.
It could also be a reference to the firmament; the Biblical idea that God created the Earth with waters above and waters below, thus it's enclosed like a bathysphere.
Ad blocker interference detected!
Wikia is a free-to-use site that makes money from advertising. We have a modified experience for viewers using ad blockers

Wikia is not accessible if you've made further modifications. Remove the custom ad blocker rule(s) and the page will load as expected.